Oracle Technology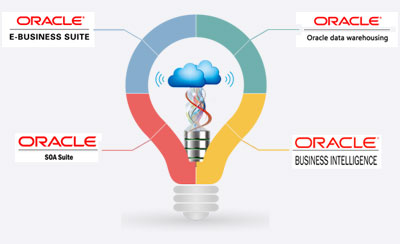 Tech2globe.com has created a place for itself in the field of solutions by consistently working and delivering solutions which are known to be utilizing the Technology for Oracle Fusion Middleware and Core technology.
Oracle Fusion middleware is known as one of the top business innovation Platforms specifically meant for cloud and enterprise based applications, and it is Oracle Fusion middleware which provides the ability for enterprises for running and creating agile along with other intelligent business related applications and also helps them in achieving the highest levels of efficiency. Quite a few numbers of companies today use Oracle Fusion Middleware for integrating, extending and configuring and even securing all of their investments across various applications.
Tech2globe.com has sound domain expertise in the fields of Oracle Fusion Middleware which even includes Oracle SOA Suite, Oracle WebCenter (Portal, Sites, Content, Imaging), Oracle Business Process Management (BPM), Oracle Identity Management (IDM), ADF Mobile, Oracle Exalogic, Oracle Cloud Application Foundation (CAF), and even Oracle Data integration.
The most prize winning application has been the effective utilization of Oracle Fusion Middleware which makes it access to cloud and on premise integration very Easy, provides superior quality self-service engagement, enhances the enterprise Mobility, maximizes the availability and performance, assists with platform Optimization, increases the level of business process agility and even tends to Increase the online engagement.