Backbone JS Web Development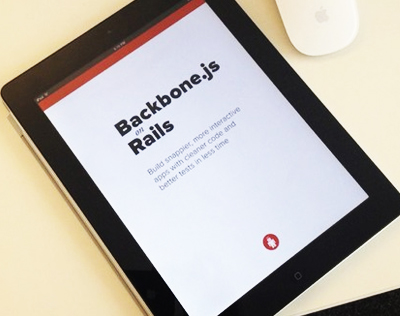 Let's see about Backbone.js. It is very real and effective is one kind of front end web development. We already know that computer browser means only internet but it's not true. Various portable devices like iPad, Mobile Phones, Tablets or handheld devices in the store, Alteration the tendency of how web content is presented towards API. Backbone.js offers that all the server interaction held by the API which is accessible or flexible. The Backbone.js permits us to use whole features of library JavaScript or use the code of Mode View Presenter (MVP) design paradigm. Whereas User Interface or UI needs updates every time but it is not possible to change server frequently. Backbone.js fulfil your aim to give name, functions and complete information related to Backbone and also provides data about your device that can be manipulated, deleted, managed and saved in the server.
Benefits of Using Backbone.js
Beneficial utility library
Event-Binding
And avoid storing data in Domain.
Lightweight
Restful Services
Easy Customization
Automatically Grid Re-Renders upon Data Changes
And Easy Integration API
Self-Contained Building Blocks such as Collection, Router, Model, View.
Hire Backbone.js Developer from Tech2Globe
Tech2Globe has developed many mobile apps with Backbone.js and has effectively integrated it. Backbone.js is very easy and simple to develop application within a JavaScript or HTML. The Backbone.js based sites are really high responsive and well equipped to respond to numerous AJAX requests raiding a web app.
At Tech2Globe, our Backbone.js developer works from our India centre and ensures that customer receives top quality and lucrative application. Our web app developers every time ready to assist and help you in any kind critical situation.
To contact our Backbone.js web app expert team and discuss about our expertise, services and how we can help and support you,
please contact us on info@tech2globe.com or give us a call +1-516-244-8376, +91-999-987-5038, +91-11-4301-0700.